I ran a portfolio review night under the
Toronto Design Directory
name in April 2016 at OCAD University for new and emerging designers and art directors. Although held at OCAD it was open to students and alumni from anywhere, and the people I got to serve as reviwers were from all over as well. I organized the event, set the schedule for reviews, designed all the promotional assets, wrote all the communications, did all the social media promotion, did all the finnancial accounting, and ordered the pizza. OCAD has asked me to make this a regular event.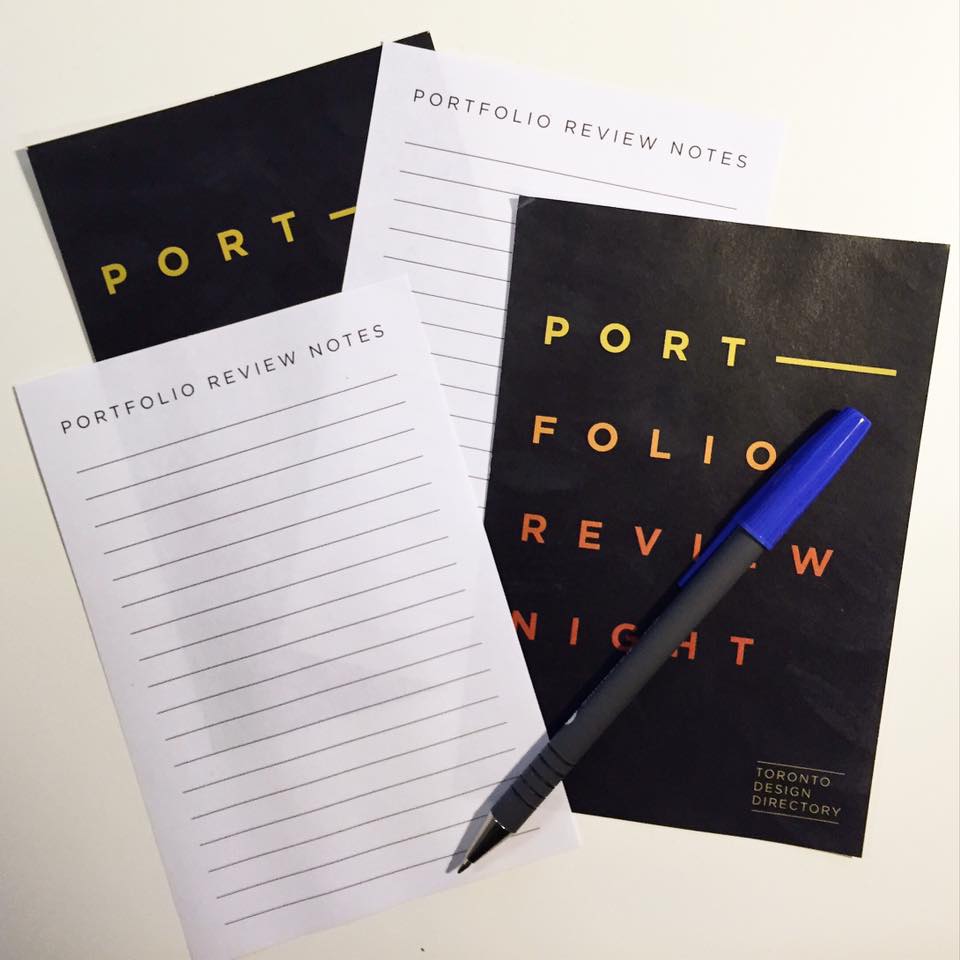 I designed note cards and gave them to students at check in, for jotting down what their reviewers told them (hopefully!)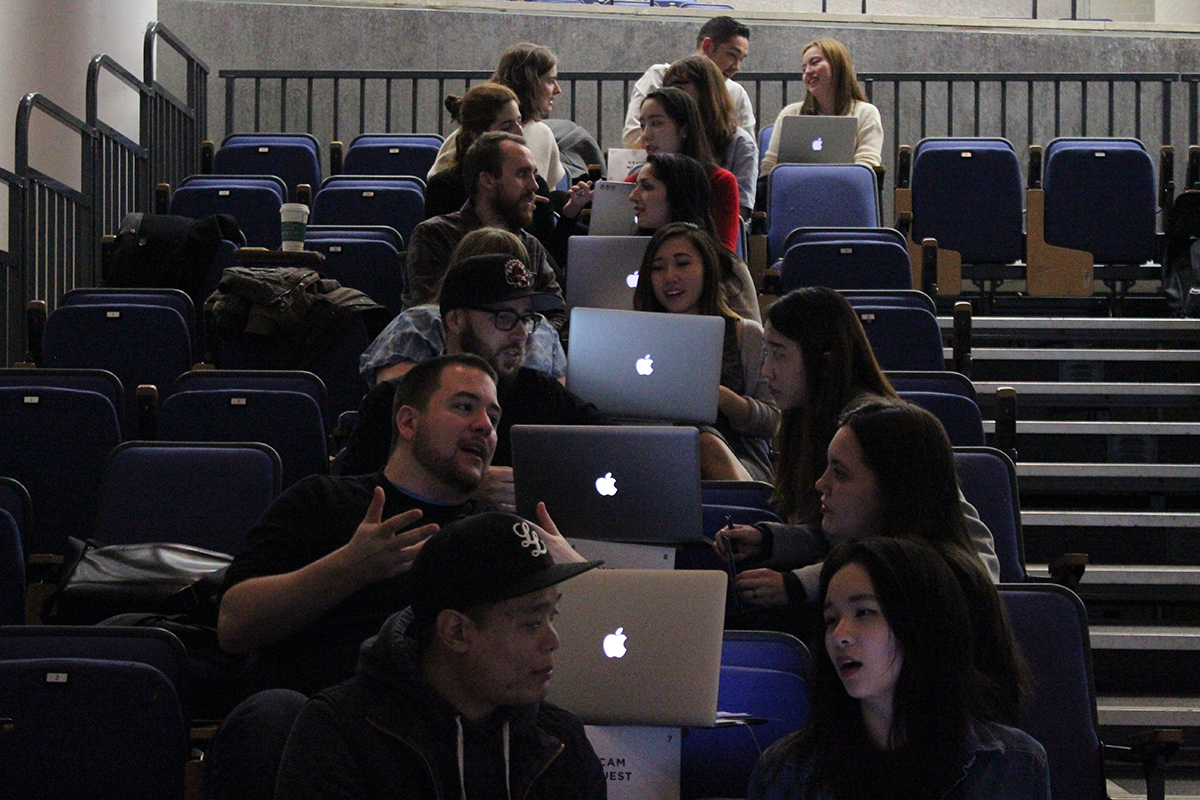 Toronto Design Directory
Portfolio Review Night.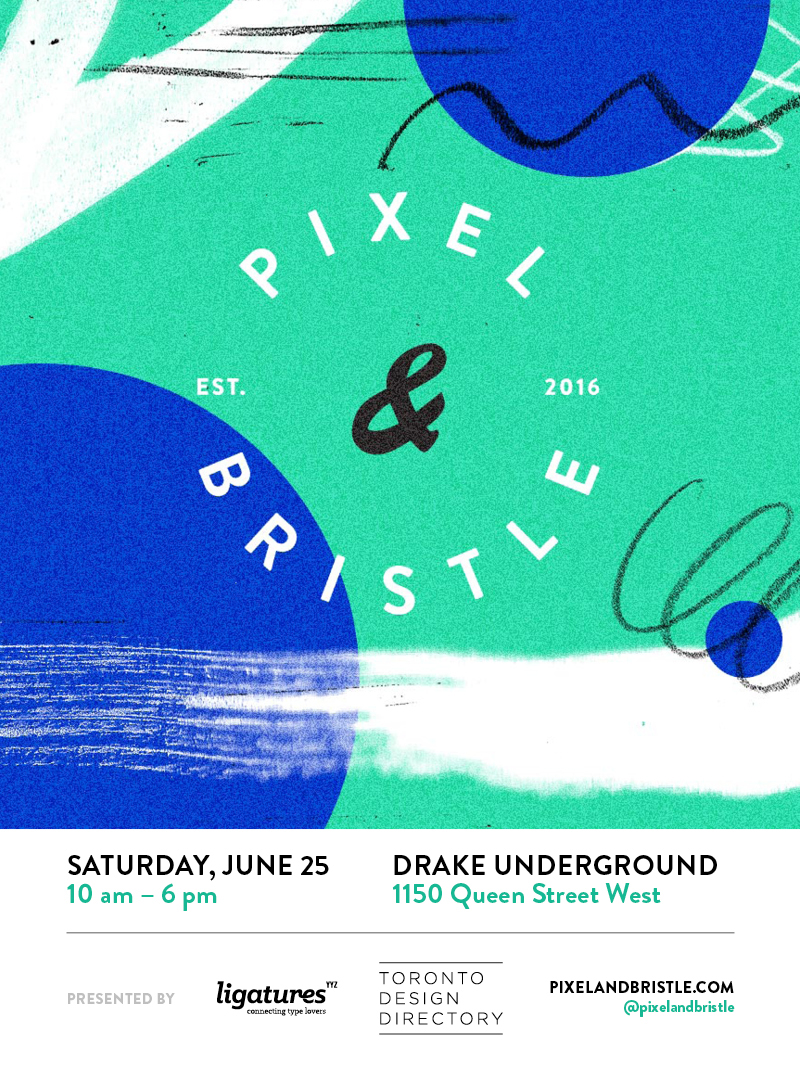 Pixel & Bristle
is a design and typogrpahy market that I run with two friends and fellow designers,
Marta Ryzcko
and
Chris Rouleau
. There are a number of markets in Toronto already, but I wanted to create one cetering to designers specifically and showcasing design-based goods. We enlisted Worker Bee Supply Co. to help us with media and promotion. We hosted our first market at the Drake Hotel in summer 2016 and it was a huge success with a big turn out. We are planning more markets for winter and beyond.
There was a huge turn out for the first
Pixel & Bristle
at the Drake Hotel.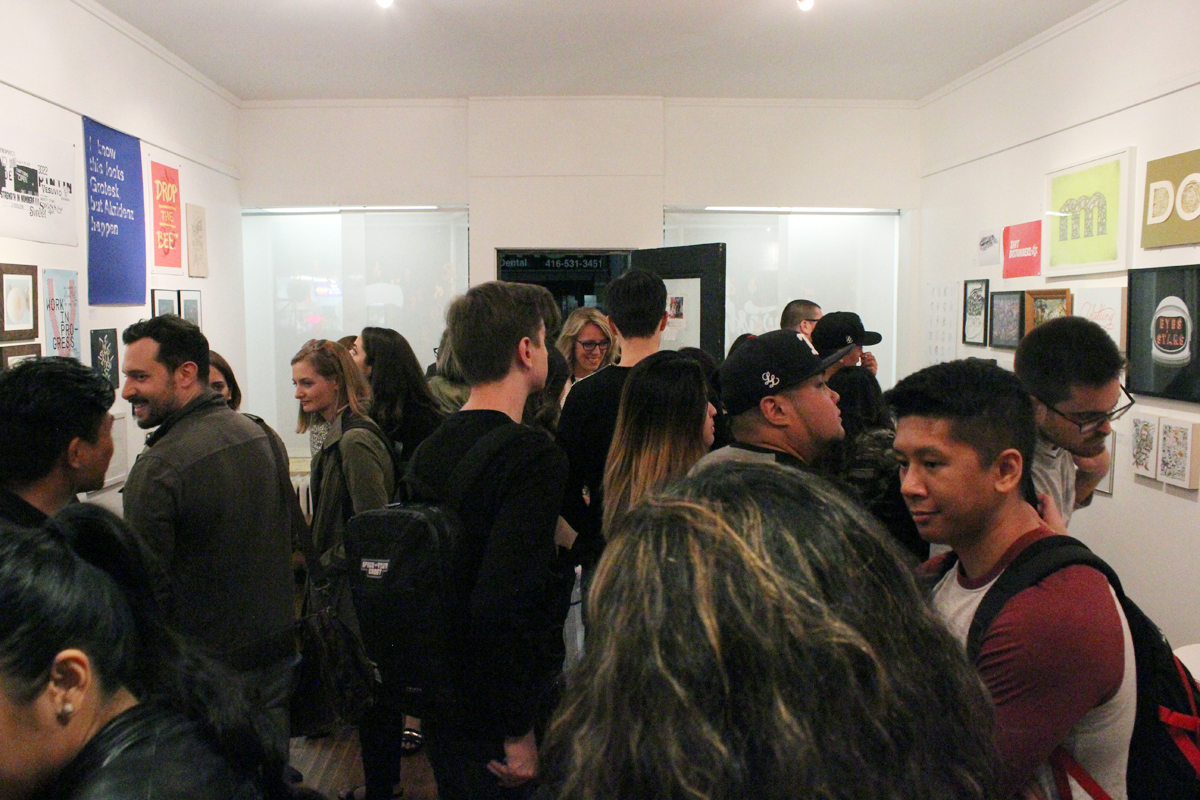 We consistently had a huge turn out for Swash & Serif in the first three years, and hope to keep going. Photos above from from the first, second and third year respectively.
Swash & Serif is an annual typography show organized by myself and Ligatures. We've successfully run the show for three years, each year with a huge number of submissions and a great turn out on opening night. Every year is a great showcase of typography and lettering work from designers and letterers in Toronto and beyond. I enjoy getting to see what people are doing and how they've evolved from one year to another - it's an awesome thing to get to know felllow creatives and be inspired by each other.